The Staff Shout Out program at Appalachian State University announces Matthew Benfield, Housekeeper in App State's Environmental Services as the winner of its April drawing. He will receive a gift from the University Bookstore as part of her/his recognition.
The Staff Shout Out program, an informal recognition initiative created by Staff Senate's Staff Recognition Committee, aims to highlight App State staff members for their positive contributions to the university. The committee works to improve employee engagement and encourage an environment of support and appreciation.

In his Shout Out from Jeff Melton, supervisor, Benfield was recognized for his great attitude and willingness to help especially in his team's absences. "I would like to say thank you very much for the award and the shout out! I try my best to dedicate myself to keeping my buildings on campus clean and helping where I'm needed," Benfield said. "Matt Benfield serves as Building Environmental Services Technician for LLC and Beasley. Matt keeps a great attitude and is pleasant to be around. Matt is also very helpful, especially when other team members are absent," said Metlon.

Shout Out-worthy actions
Examples of actions for which App State staff members have received Shout Outs through the university's Staff Shout Out program:


Taking action in diversity, equity and inclusion initiatives.
Going above and beyond to help a fellow co-worker or student.
Having an infectious positive attitude.
Taking initiative.
Helping a co-worker complete a task voluntarily.
Random acts of kindness.

The April Staff Shout Out recipients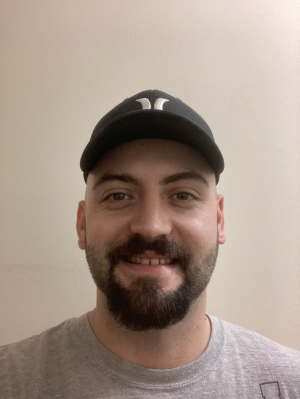 Tags: