Appalachian Kindness In Donations & Service (AppKIDS)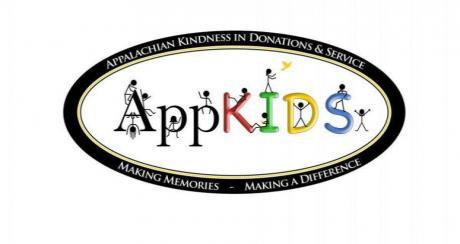 2021 App KIDS day is Friday, November 19th, 2021
In its 41st year, AppKIDS, organized by a Staff Senate committee, is an annual shopping event for 100 underprivileged children, K – 12, from Watauga County Schools to provide them with Winter clothing, hygiene, and snack food items. Appalachian faculty and staff, using donated funds, volunteer their time to mentor and guide these children on AppKIDS Day.
Donate Today!

Check, cash, or payroll deductions contributions are accepted; use our give button on the website
Checks are payable to Appalachian State University Staff Senate with "AppKIDS donation" in the memo line
Donation goal is $17,500
Donations are tax-deductible
Payroll Deduction - Appalachian employees may donate as little as $5 per month (6-month minimum pledge). This must be renewed every year.

Use Appalachian State University Self Service.
(Logon>Employee tab>ASU Foundation Payroll Deduction);
Please type AppKIDS FUND # 992568 in the form under "Please indicate the area(s) you wish to support below:

Be on the lookout for collection envelopes in your department this Fall.
For donation questions contact: Kara Harmon, 186 John Thomas Hall, 262-7394.

If you can volunteer for "behind the scenes" duties that day, please e-mail Kara Harmon for those duties.
Testimonials
AppKIDS day is such an important day for so many. Unfortunatly it's hard to see it from every angle, so the AppKIDS Committee accept testimonials from the day to share with anyone who appreciates the impact this day creates for our community. Read them here: https://staffsenate.appstate.edu/AppKIDS_Testimonials and send us your own if you have any in the Staff Senate Suggestion Box.
Contact
For general questions, please contact: